Introduction
From Belgium hails another openly gay designer: Dirk Bikkembergs (born in Germany in 1959). He graduated from the "Royal Academy of Fine Arts" in Antwerp, with Dirk Van Saene, Dries Van Noten, Ann Demeulemeester, Marina Yee and Walter Van Beirendonck. They became known as the Antwerp Six. All of them achieved a certain level of fame and success. Van Beirendonck and Van Noten are also openly gay.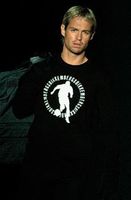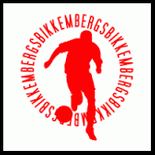 Sports
Bikkembergs started his label in 1986 with men's shoes in military style, followed by men's wear in 1989 and women's wear in 1993. In 1996 he started to focus on football wear – after which he created "Bikkembergs Sport", with a footballer as the logo. This made him the first fashion designer ever who received permission to hold a fashion show in a football stadium, FC Barcelona's Camp Nou. He also used professional football players, such as Gilles de Bilde as models.
Wikipedia: "Dirk started using the team as his laboratory for styling and fabric technology. From exclusive jackets to high-performance underwear, all his designs are now tested and promoted by football players. The Dirk Bikkembergs Group's sponsorship of the team, now re-christened F.C. Bikkembergs Fossombrone, involved not only investment to bring in fresh talent, but also a revamp of their image." In 2003 he became the official designer for Inter Milan.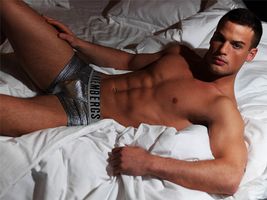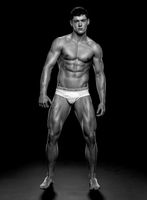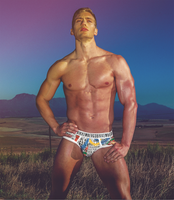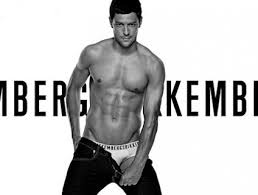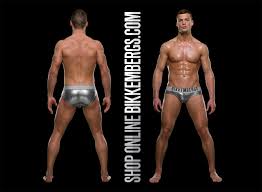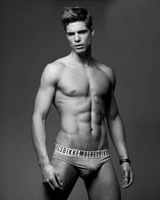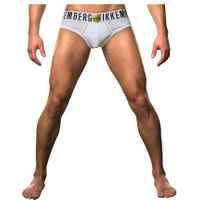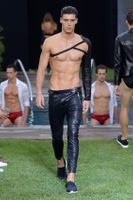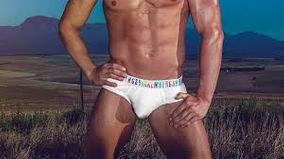 Image
Although Bikkemberg did not specifically target the gay market, his campaigns featured models that have rarely been equaled in 'body style' – hence his products found appeal in the gay demographic (funny enough, in spite of their general lack of interest in football). With prices in the upper range for off-the-rack fashion, buyers are most likely to be more affluent.
Photo shoots and ad campaigns were always 'remarkable' to say the least: mostly using a group of similar looking men around 30-35 years old, dressed in exactly the same outfit (see slider below), taking place in special places like the South African desert, or even taking it to the streets in Berlin.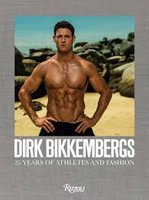 25 years of fashion
On the occasion of the 25th anniversary of the brand a book was published: "25 Years of Athletes and Fashion". An observer wrote: "he bridged the exclusivity and sex appeal of fashion and the universality and masculinity of sports". Passport magazines reviewed:" "If sizzling beefcake is among your favorite spicy dishes, you'll find a drool-worthy buffet on offer in Dirk Bikkembergs…".